What does an Accountant do?
What is an Accountant?
An accountant has one of the most important roles in any business, whether it's a large corporation or a small business. Why? Because they keep track and record the flow of money.
Accountants make sure all money transactions are accurate and that all these transactions are legal by following up-to-date guidelines. They can work full-time for a company, or on a contractual basis to do the books or tax returns. They can also work for individuals to help with their financial decisions, tax returns, or other money-related issues.
What does an Accountant do?
Accountants use numbers and financial statements to paint a picture of the health of a company, organization, or individual. By using their skills in math, accounting, law, and finance, they analyze profits and losses. They provide information that investors and business owners need in order to see how a company is doing over a period of time. This information forms the basis of a company's report and legal filing reports.
Here are some of the duties that an accountant may have:
Determines payroll requirements; maintains payroll data; prepares and processes monthly payrolls
Interacts with internal and external auditors in completing audits
Explains billing invoices and accounting policies to staff, vendors, and clients
Prepares and reviews budgets, revenue, expenses, payroll entries, invoices, and other accounting documents
Analyzes and reviews budgets and expenditures for local, state, federal, and private funding, reviews contracts and grants
Prepares profit and loss statements and monthly closing and cost accounting reports
Analyzes revenue and expenditure trends and recommends appropriate budget levels, and ensures expenditure control
Compiles and analyzes financial information to prepare entries to accounts, such as general ledger accounts, and document business transactions
Supervises the input and handling of financial data and reports for the company's automated financial systems
Resolves accounting discrepancies
Establishes, maintains, and coordinates the implementation of accounting and accounting control procedures
Recommends, develops and maintains financial data bases, computer software systems, and manual filing systems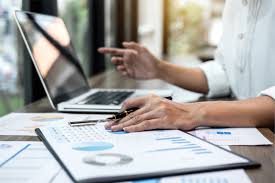 Responsibilities:
Prepare asset, liability and capital account entries by compiling and analyzing account information
Document financial transactions by entering account information
Recommend financial actions by analyzing accounting option
Summarize current financial status by collecting information; preparing balance sheet, profit and loss statement and other reports
Substantiate financial transactions by auditing documents
Maintain accounting controls by preparing and recommending policies and procedures
Guide accounting clerical staff by coordinating activities and answering questions
Reconcile financial discrepancies by collecting and analyzing account information
Secure financial information by completing database backups
Verify, allocate, post and reconcile transactions
Produce error-free accounting reports and present their results
Analyze financial information and summarise financial status
Provide technical support and advice on management
Review and recommend modifications to accounting systems and procedures
Participate in financial standards setting and in forecast process
Provide input into department's goal setting process
Prepare financial statements and produce budget according to schedule
Direct internal and external audits to ensure compliance
Plan, assign and review staff's work
Support month-end and year-end close process
Develop and document business processes and accounting policies to maintain and strengthen internal controls
Communicate effectively with clients
Contribute to a strong client relationship through positive interactions with client personnel
Communicate with Manager and/or Director on work status and client issues that arise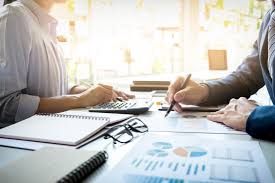 Differentiating Managerial Accounting
When looking at traditional financial accounting, managerial accounting differs in a few key ways:
For public organizations, a variety of reports are released quarterly and annually for stakeholders. Managerial accounting creates additional documents used for internal, strategic decision-making.
Financial accounting is generally historical, while managerial accounting is about forecasting.
Managerial accounting tends to lean a bit more on abstraction, utilizing various models to support financial decisions.
While financial accounting fits the mold expected by stakeholders, managerial accounting is flexible and strives to meet the needs of management exclusively.
Financial accounting looks at the company holistically, while financial accounting can zoom in at various levels (i.e. product level, division level, etc.)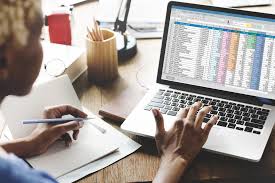 The Role of Financial Accounting
Financial accounting focuses on the tracking and preparation of financial statements for internal management and external stakeholders, such as suppliers, investors, government agencies, owners, and other interest groups. These financial statements are consistent with accounting guidelines and formatting, particularly for publicly traded organizations. This allows individuals unfamiliar with day to day operations to see the overall performance, health, and relative profitability of a given organization.
Characteristics of Financial Accounting
Generally speaking, it is expected by financial accounting standards that an organization maintain the following qualities when submitting financial accounting information:
Relevance – Financial statements must be applicable to the decisions being made, and presented in a way that allows for distilling useful insights.
Materiality – The information present must be of the quality that indicates consequence in strategic or legal decisions. This is to say that nothing of materiality should be omitted as well.
Reliability – All information must be free of error, and reported with pinpoint accuracy.
Understandability – Clarity and efficiency in presentation is important, as it must be immediately readable and without the possibility of being misinterpreted.
Comparability – Finally, all presented financial statements should align with current best practices in accounting to ensure that the material presented is validly compared to that of other organizations.
Signs You're A Bad Accountant
Let us be clear before I get into this list. It's just my view. It's not about efficiency vs inefficiency, nor about old-style vs new-style and it's certainly not about qualified vs unqualified.
You may think some of the qualities listed below are obvious – but you may also be surprised how easy it is to fall into the related traps.
what do bad accountants do?
1 – They misrepresent their qualifications
Why should anyone trust an accountant who claims to be qualified when they are not, or who claims to be a member of a body to which they do not belong.
What about those who claim that membership of a particular group or body constitutes a qualification even though membership does not depend on a period of study or exams?
2 – They claim to have more experience than they do
Again this speaks to the issue of trust. There is a big difference, in my mind, between those accountants who offer a wide range of services knowing that they will outsource some work, compared with those who pretend to be more experienced than they are.
Some accountants may feel insecure about their limited experience; others have the confidence to be open, honest and truthful.
3 – They are unaware of what they don't know
This is more a consequence of 'unconscious incompetence'. If an accountant doesn't know what they don't know, they won't know when to stop and get a second opinion before telling a client what to do or when predicting the outcome of their dispute with HMRC.
This is dangerous and often leads to protracted negotiations with the accountant trying to resolve things the way they predicted even though a specialist would have known better from the outset.
How does anyone know what they don't know? It's more a question of getting a good balance between:
Confidence that we have a good broad range of knowledge on a specific topic, and keeping uptodate so we can expect to be aware of recent changes, and
Simply assuming that we know everything and failing to attempt to keep up-to-speed on recent developments
4 – They wing it
There's a difference between following your gut and guessing how to resolve a client's issue. Past experiences will invariably impact the advice that accountants give clients. The mistake comes when an accountant recognises that their experiences to date are insufficient but that they will extrapolate and give definitive advice anyway, without checking up first and without any caveats.
5 – They condone tax evasion
This may be more challenging than it seems. It includes knowingly allowing clients to exclude cash takings from their books and to claim tax relief for non-business related (personal) expenditure.
6 – They falsify documents
This came up a lot when I used to present talks on 'How to avoid professional negligence claims (or worse)'. I outlined some of the implications of the Forgery and Counterfeiting Act 1981.
Among the offences this Act addresses is making a false instrument (eg a document) with the objective of inducing a third party (eg HMRC) to accept it is genuine so that they will do something (or not do something) to their own or to somebody else's prejudice.
This would include, for example, backdating the minutes of client company Board Meetings to 'evidence' the authority for dividends already paid.