Understanding Your Home Inspection Report
WHAT DOES A HOME INSPECTION REPORT LOOK LIKE?
What to consider when choosing home inspection software
A home inspection is a necessary step in purchasing a new home during a real estate transaction. Most buyers don't know what to expect from a home inspection report or what's included in a typical home inspection.
WHAT DOES A SAMPLE HOME INSPECTION REPORT LOOK LIKE?
Many modern home inspectors will deliver you a report in a digital and PDF format, that is viewable on a mobile device. The home inspection report should be highly visual and easy to navigate with a table of contents and summary.
What's included in a home inspection report?
You'll likely find a home inspection report broken down as follows:
An informational section that lists general details about the house, like its square footage and construction date
A table of contents
A general summary that includes major issues with the house
Details about major home systems, their crucial components, and their operability
Any defects associated with major systems will be described in the report and often will come with recommendations on how to proceed with the issues (i.e. if a system is old and starts to break down, the home inspector could suggest replacing it in the near future).
You can expect a home inspector to include information about:
Structural components like the foundation and framing of the home
Exterior features like siding, porches, balconies, walkways, and driveways
Roof features like shingles, flashing, and skylights
Plumbing systems like pipes, drains, and water heating equipment
Electrical equipment like service panels, breakers, and fuses
Heating and cooling systems
How to analyze a home inspection report for negotiations
Once the inspection is complete, the buyer will receive the report and determine their next move. Depending on what the home inspector reported, a buyer could drop out of the sale completely, reconsider their initial offer, request repairs or repair credit, or (in rare cases) move forward without any action.
Unfortunately, unless you pay for a pre-inspection, the buyer is the only one who receives a copy of the home inspection report. However, since the buyer will use statements in the report as leverage for negotiations, they'll often provide a copy of the section to support their requests.
You can request a copy of the home inspection report, but it's up to the buyer to decide whether or not they want to give it to you. After all, they did pay for it. In the event that the buyer walks away from the sale completely, they'll often hand the report over so you can make the fixes that sent them running in the first place.
There are ways to prepare and things to keep in mind to help you negotiate the home inspection report without actually seeing it for yourself. Here are some things you can do while you await your fate.
Inspection Issues That Will Cost You
Beyond health issues, look for expensive fixes. "The big-ticket items are structural, electrical, and mechanical issues. "An HVAC, furnace, major appliance, or water heater that isn't functioning properly is a red flag that is worth raising to a seller." He seconds the warning about older roofs, not only because of water-damage concerns but also because replacing them can be expensive. Foundation cracks are another costly fix and hint at structural damage.
A few issues that can range in cost to repair: Termites are fairly common in older homes, but the extent of their damage can vary. "If the presence of termites is detected—either past damage or active infestation—it's up to the seller to fix this issue before the sale can proceed. Make sure to ask your inspector (or a termite expert) about the extent of the structural damage before going back to the seller. Mold is another one to investigate. "Finding mold is never a good thing, but know that it can always be removed," Rob says, though the cost can be great. One home he helped a friend purchase turned out to have "some major ventilation issues in the attic," with "massive amounts of mold" uncovered by the inspector. "After consulting an expert, we learned that the issue was so extensive that it required a complete roof replacement to ensure that the mold wouldn't grow back." While certainly an extreme example, with mold there is often more to it than meets the eye—and therefore worth getting a second opinion if you see it noted in the report.
Remember, inspectors can't see through walls or ceilings. "They can only inspect what they have access to." If you're still interested in buying a home that's been flagged for the presence of mold, termites, or even asbestos. "it's a good idea to bring in specialists to investigate just how rampant these problems are within the home, and how much it might cost to fix them." And yes, you'll want to do that before moving ahead with the purchase of the home; depending on how much remediation is required, you might need to go back and negotiate price and repair with the seller.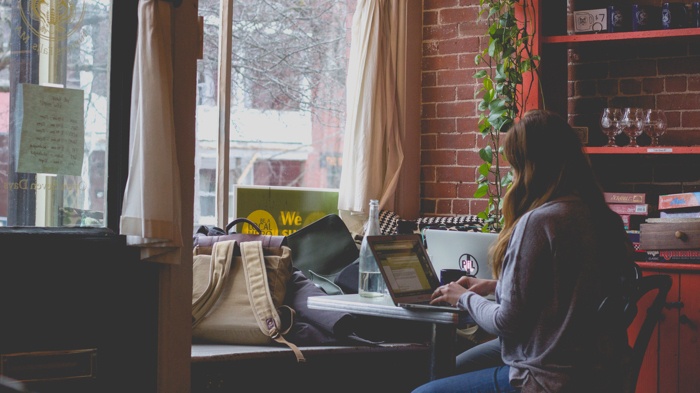 5 Pointers for Reading and Interpreting Your Home Inspection Report
1. Be with Your Inspector During the Inspection
Being present during the actual home inspection process will allow you to understand the context of what will be written in the home inspection report. This, however, doesn't mean you should follow the inspector like a pest, but it wouldn't be unreasonable to ask what the inspector is doing or writing down if you don't know what's going on.
Most professional home inspectors will happily answer your questions while they work, provided you don't get in the way of them doing their job, of course.
2. Zero-in on the State of Your Electrical Status
If you want to sell an older home, be sure to check the part of the report that talks about your electrical system. If it says it's up to code, it means it can handle modern electrical appliances. Even if you have a relatively new home, it's not uncommon for many homes to have inadequate electrical systems, usually the result of contractors ignoring building codes or homeowners adding outlets outside an approved junction box.
3. Check Your Roof and Chimney
A problematic or dirty chimney not only reduces your home's value, it can also be a serious fire hazard. If you have a leaky chimney or one that's been damaged by water, your home inspector may recommend conducting the inspection when it's raining to verify leaks and cracks. Repairing chimneys can be complicated, and often you'll get varying quotes from people that offer to fix them, so an inspection will let you get to the bottom of the problem in an unbiased manner.
4. Check for Damage Caused by Mold and Mildew
Mold and mildew damage can be a massive repair headache, especially when you catch it when the problem is already extensive. Mold and mildew not only smell bad, it can be a serious health hazard, causing asthma and other respiratory problems.
If your home has an underground crawl space or basement, be sure to check the report for any information on its condition. Selling a home with a serious mold and mildew problem can be next to impossible.
5. How's Your Plumbing?
Be sure check what notes the home inspector took down concerning your plumbing. Faulty and leaky plumbing can lead to an expensive repair job, so be sure you know what's going on in this area.
Reliable home inspectors won't just check the pipes inside your home, they will also check the condition of the exterior plumbing. Seeing as how costly plumbing issues can be, it's generally a good idea to be present during this part of the inspection and ask as many questions as you can.
And remember, home buyers expect a house's plumbing to be in top condition before even thinking of buying it, so it's something you need to have repaired before putting your home on the market.