Move Out Instructions
When moving out of your present residence, one of your most important considerations will undoubtedly be taking the proper steps to ensure the prompt and complete return of your security deposit. The following guidelines are intended to assist you in preparing the property for final inspection, and the refund of your security deposit
Review your move in inspection form that was completed at the time you originally moved into the residence. As an additional consideration you are required to return the residence to its original condition, normal wear and tear expected.
You should also review the lease contract you initially signed, along with any subsequent addendums. These documents will provide additional information as to specific responsibilities. Frequently, departing residents are required to have carpeting cleaned. Other specific cleaning requirements are often identified; for example, fireplace cleaning, dependent upon use. You should ensure that all light fixtures and bulbs are operational, smoke detectors are functioning, doorstops are intact, and window coverings and screens are properly installed. In addition to those tasks noted above, the most significant effort you can take to ensure return of your security deposit is to properly clean the residence. The following checklist is intended primarily as a guide, and should not be considered absolute. The specific layout and amenities of your residence will determine the actual cleaning and preparation required.
Kitchen:
Clean refrigerator, including all shelves, crisper, footguard. Wipe off top, sides and doors.
Clean stovetop and oven, paying attention to broiler pan, burners or coils, drip pans, controls and the "collection" area under drip pans. – Unless your oven is a self-cleaning appliance, use oven cleaner on interior, including the door gasket. Please d not leave aluminum foil on drip pans!
Clean the upper and lower surfaces of the range hood, and wash out metal filter (suggestion: if practical, run it through the dishwasher).
Clean all incidental appliances, including microwave and dishwasher.
Scrub sink thoroughly. Leave no refuse in disposal.
Empty all shelves and cabinets. Clean thoroughly, including drawer interiors and door handles.
Wipe spills from walls and around outlets. Clean outlet plates.
Wipe off counter tops and clean cutting board.
Clean light fixtures/covers.
Sweep and mop behind all appliances that can be readily moved (i.e. refrigerator).
Bathroom(s):
Scrub out tub/shower and remove any decals you applied while in residence. Remove soap and water residue from pan, wall surround and glass enclosure.
Clean toilet inside and out.
Scrub sink, clean countertop and vanity and/or medicine cabinets.
Polish chrome and mirror.
Clean light fixture/cover.
Sweep and mop floor.
Living Room / Dining Room / Family Room / Bedrooms / Hallways:
Clean baseboards, doorframes, walls and switch plates, removing fingerprints and other marks. Wash with mild soap solution only.
Remove any picture hangers, nails or "stick-on" picture hangers from walls carefully! DO NOT RIP OFF! (Review your lease agreement for additional steps necessary to patch after removing any type of nail or hangers.)
Check window coverings for dirt, stains or signs of damage. Clean as appropriate.
Check tops of traverse rods and valances, clean as necessary.
Clean windowsills, windows and screens. Check window tracks. Clean out dirt to allow water from condensation to dissipate. Remove any stickers from windows.
Clean heater vent covers and change air filter.
Remove cobwebs throughout.
Vacuum closets and remove clothes hangers and other incidentals.
Clean light fixtures, make sure all bulbs are operational.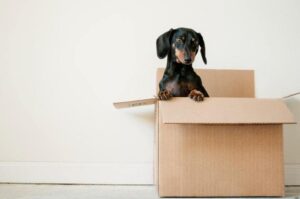 Moving Out Cleaning Checklist
We all know moving is stressful! From moving jobs to moving all your furniture to making sure the place you're vacating is clean, there is a lot to do! Whether you're moving for a new job or to be closer to family, it is a long and stressful process, and it is important to make sure the home you're selling or the apartment or home you're renting is in working condition and clean. Now, we know this stage of the process can sometimes be overlooked…however; a checklist could be just the answer some of you are looking for!
You can make a checklist out of anything – from helping make sure you have everything set up before the moving process (moving truck, boxes, etc.) to having everything arranged for where you are moving (new apartment, electricity set up, etc.) to even a moving out cleaning checklist – like the one we've created for you below!
Cleaning your apartment or rental home before the home inspection can sometimes be the difference between getting your security deposit back in full or only getting a portion of it back. Let's be honest, no one likes cleaning, especially a home you are leaving. But, having the house clean and in working order can save you a lot of money, and it really doesn't take that long! Follow this moving out cleaning checklist and you're home inspection should go smoothly.
Using a checklist allows you to keep track of where you are in the cleaning process. In addition, since everything you need to clean is on the checklist you won't have to worry about overlooking a room or wall during the cleaning process. As always, make sure you are present for the home inspection and ask for a copy of the inspection for your records. We know this may seem tedious, but it could protect you down the road if your landlord or apartment complex charge you for repairs or if they only return a portion of your security deposit…it's just important to remember to protect yourself!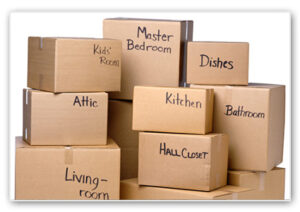 A Clean Moving Out Checklist: What Does a Move Out Cleaning Include?
Are you planning a move in the future? Moving is stressful enough. Worrying about cleaning and whether or not you'll receive your security deposit shouldn't be an added stressor.  Abnormal cleaning costs are one of the reasons tenants don't get their full security deposit back after moving out of a house or an apartment.
Hiring a move out cleaning company can make your move far easier, but what's included in a typical moving out checklist for a cleaning service? Check out all the things that should be on your move out checklist.
BEDROOMS AND LIVING ROOMS
Something that you can expect from move out cleaning services is the cleaning of individual rooms. Light switches will be wiped down. Baseboards will be cleaned. You can also expect dusting and cobwebs to be removed.
BASEBOARDS AND DOORS
When move out cleaning is taking place, in addition to all the rooms, all the baseboards ss the house will be cleaned. This includes hallways. All doors will also be cleaned. Professional cleaners will remove dirty fingerprints and dirt from doors and doorways.
TRASH TAKE OUT
You should expect that all trash will be taken out and properly disposed of. Once the move out cleaning is completed, all trash will be removed from the home or apartment.
Moving Out Checklist: Get Your Security Deposit Back
The end of your lease is approaching and it's almost time to move. One of the key things you may be concerned about is whether you'll get your security deposit refunded. Our moving-out checklist details what typically needs to be cleaned in an apartment to help you get your security deposit returned.
more than 25% of renters don't get their security deposit back. To help avoid being in that group, thoroughly inspect every room and ask yourself: Is everything in working order? Is it clean? Any damage? Have there been changes made that need to be reversed?
Move out cleaning checklist
Floors:
Mop all tile and hardwood floors
Fix tears, holes or burn marks in carpets
Remove any pet stains
Repair broken tiles
Vacuum all carpeting
Walls:
Wash down walls, especially areas above heaters and vents
Brush out cobwebs from corners and ceilings
Wipe down switch plates
Remove all nails and screws
Remove hooks, ceiling hooks and mounted mirrors – properly patch holes
Fill smaller holes with spackle and sand smooth
Patch and repaint larger holes
Repair and repaint any walls you may have damaged or repainted
Clean ceiling fan blades
Windows:
Clean windows inside and out, including tracks
Clean window blinds
Fix broken windows, window screens or blinds
Mend tears, holes or burn marks to curtains
Doors:
Make sure doors and locks work properly
Wipe down doors,  frames and knobs
Kitchen:
Repair appliances you may have damaged
Clear any clogged drains
Clean sink and all countertops
Wipe cabinets in and out, as well as pantries and shelves
Clean inside and outside of microwave, including the filter underneath
Thoroughly clean stove and oven – remove drip pans to clean bottom surface
Wipe inside, underneath and behind refrigerator
Clean out dishwasher, including around and inside the door
Run ice cubes, salt and cold water through the garbage disposal to clean out remnants of food
Remove grease, dust and dirt from the exhaust fan and overhead light
Bathroom:
Clean all mildew and mold
Sanitize bathtub, shower, sink and toilet
Check that toilet is working properly
Clean vanity, shelves and mirrors
Wipe down inside of drawers and cabinets
Wash all tiles and clean grout
Clean exhaust fans
Additional items:
Make sure smoke detectors and carbon monoxide alarms are working – replace batteries if necessary
Replace burnt out light bulbs
Clean all light fixtures inside and out
Clear out all belongings from cabinets, closets, drawers, etc.
Remove all outdoor belongings from patio, deck, terrace, balcony, yard, etc.
Clean patio areas
Take out any leftover trash
Moving Checklists
Move-in Checklist
Follow the instructions below and this will assist you in negotiating the stressful task of moving into your new home or office.
Electricity: must be notified to transfer service into your name 24 hours prior to move-in. Please obtain your new account # to provide us so we can verify. (If applicable)
Gas: must be notified to transfer service into your name 24 hours prior to move-in. Please obtain your new account # to provide us so we can verify. (If applicable)
Water/Sewer/Trash: Call your local city to notify them of the transfer of service into your name 24 hours prior to move-in. Please obtain your new account # to provide us so we can verify. (If applicable)
Rent is due on the 1st of the month, you may pay by check, or online (see instructions below). You will not be billed or a sent a sent a notice to pay, if the payment is not received by the 5th you will be assessed a late fee as set forth in your lease agreement.
Keys can be picked up from our office on the day you are authorized to move in
Emergencies are to be reported to the management company. When you move in please be aware of the location of the water turn off valve (if applicable) and breaker box.
Move-in Inspection Form is included in this packet. Please fill this out indicating any noticeable damage in the rental and return to us within a week.
Tenant is responsible for the following:
Yard care (If not mentioned in the lease)/watering (by hand if sprinklers broken) Minor trimming, pruning & weeding beds
Testing and changing batteries in smoke detectors and/or carbon monoxide detectors
Changing all inoperable light bulbs (60 watt maximum) and fluorescent tubes in easily accessible light fixtures.
Keep dryer vents & house vents inside & out clean
Pest control (for details please call the office)
Inside & outside window cleaning
Tenant is responsible for all maintenance of water softener and water purification systems (if applicable).
Drain stoppage (clogging) when caused by tenant.  Do not put potato peelings, onion skins, or artichoke trimmings through the disposal.  Any other food placed in the disposal should have water run through the drain for at least 10 seconds after grinding.  This carries the food out to the main sewer.
Payment of rent or other charges as determined by lease and addendum.
Do not use the drop-in cleaners in the tank of the toilet.  This will destroy the rubber in the fittings.  The type that clip to the bowl edge are best.
No foreign items are to be flushed away.  This includes: baby wipes, tampons, diapers, paper towels, dental floss, clumping kitty litter, etc.  these items will clog the drain and you will be charged for the repairs.
Move-out Checklist
their tenants to have a smooth transition when moving from one of the properties they manage. These are the instructions for proper move out.
An inspection will be done only after all your personal property has been removed and you have cleaned the property.  At this time you need to take the keys to the office.  We consider you still living at the property until the keys are turned in.  Rent will be charged until receives keys and garage door remote – do NOT leave keys at the property.  YOU WILL NOT BE ABLE TO RE-ENTER THE PROPERTY AFTER  ALL KEYS HAVE BEEN TURNED INTO THE OFFICE.
The better the condition of the property when you leave the faster the deposit can be sent out.  You will need to give us your forwarding address to send your deposit refund to. If you vacate the property prior to the end of the lease term, you will still be responsible for the rent during the remaining term of the lease.
CLEANING SPECIFICATIONS
Remove all trash and personal items from home and yard.
Clean all appliances thoroughly, including microwave, range hood, etc. Clean sinks, cabinets and drawers.
The carpeting must be professionally cleaned and receipt turned in with keys.
Wash non-carpeted floors. Remove stains and marks.
Wash walls carefully; pay special attention to areas around light switches, hallways doors and baseboards.
Clean all windows. Secure all screens and remove cobwebs inside and out.
Make needed repairs to screens and screen doors.
Clean and disinfect the bathrooms thoroughly.
Repair or have repaired any damage you or your pets have caused.
Discontinue your phone services at least 24 hours before vacating.
If your are responsible for the lawn care:  Mow, trim and remove debris from yard.
Make arrangements to have your trash picked up before you discontinue service.
Do not place trash and garbage in the recyclable cans, fine may apply