How Long Does a Sewer Inspection Take?
The simple task of video pipe inspection takes around an hour to complete. New home buyers should consider video pipe inspections before purchasing a home. Many are knowledgeable about the home inspection process and making sure everything inside is up to par but don't realize things could be going wrong underground.
What is a sewer inspection?
The purpose of an inspection is to determine the condition of the property's sewer line. The actual inspection is done by a tiny camera attached to a snake line. The camera is lowered into the pipe where it is maneuvered through the system. Here, workers watch on a screen where cracks, overgrowth and other issues may be revealed.
What is the process like?
This process finds out if the sewer line is working properly. A normal sewer inspection usually takes about an hour. However, if there are intrusions, such as blockages of vegetation or clogs, it could take longer. The home might be in need of new pipes. If that is the case, you can consult with us for a quote to have the pipes cleaned and even renewed with pipe repair.
Why should I get a video pipe inspection?
If owners are buying a home more than 20 years old, it should almost be mandatory to have a video pipe inspection done. There could be corrosion on the pipes, roots growing through pipe joints, cracks, leaks and blockages. All of these can prevent you from enjoying your new home and cause worse sewer problems in the future.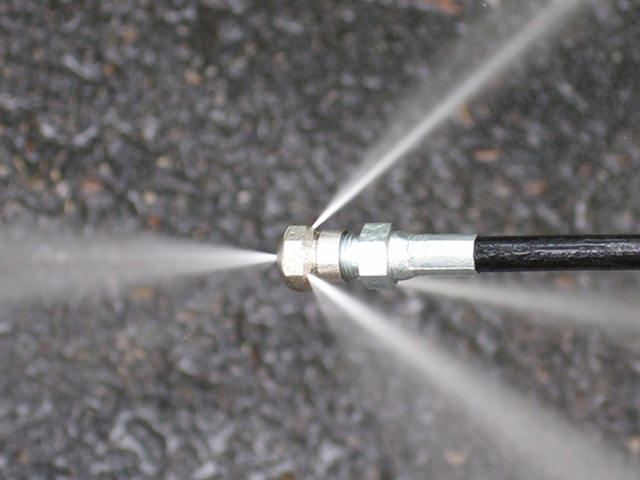 Sewer Repairs Can Be Extremely Expensive
You might wonder, "Do I need a sewer line inspection before buying a house?" The answer is yes. A sewer inspection should be a mandatory part of your house inspection checklist. When considering what inspections to get when buying a house, do not overlook the sewer line. In fact, getting a sewer inspection is one of the most important home inspection tips for first-time buyers. Sewer line inspections are cheap, but sewer repairs can be extremely expensive. Why spend the money on a repair when you could have avoided with a simple inspection?
There's no such thing as a typical cost for repairing your sewer lines. It can start at a few hundred dollars to snake out a blockage. Or, it could be tens of thousands of dollars to excavate your yard and replace the pipes. The repair bills depend on the sewer line condition, the problem's location and the root cause.
No pun intended, but speaking of roots, tree roots are the primary cause of blocked sewer lines. Fortunately, roots are easy to find with a closed-circuit television inspection. Unfortunately, they can be very expensive to dig up and clear out. Having the sewer line scoped should be on your house-buying inspection checklist. In fact, you can't afford not to inspect the sewer line before closing your house purchase deal.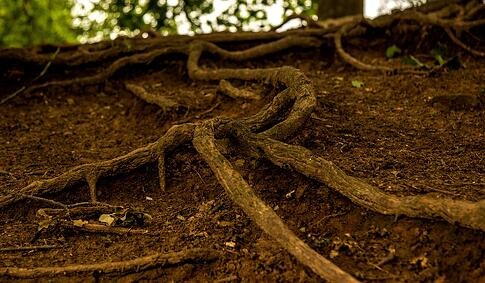 The Warning Signs That Indicate Your Sewer Lines Need Cleaned
There are several things that could cause sewer back-ups and they are not all due to dirty pipes. Sometimes they are, but not always.
Roots: Tree roots penetrating your pipes are the number one cause associated with sewer back-ups. The roots grow into the pipes and will continue to grow until they fill the pipes completely. Or, in many cases, the roots will break the pipes, creating an even bigger problem. A video inspection will help confirm if you have tree roots growing in your pipes.
Bellied Piping: A bellied pipe is simply a sag in your pipe. A sag can occur when part of your pipe slopes down, which creates a "belly" effect. This is usually caused when the soil around your pipe becomes loose and breaks, making the soil around your pipe unstable and allowing it to sink. Over time, a bellied pipe will allow waste to accumulate at the bellied part of the pipe, which in turn will create a blockage. A video inspection will tell your plumber all he needs to know and how to proceed with the proper repair.
Grease: Grease is a pipes worst enemy. Many homeowners casually pour their old, used grease from cooking down the drain. This is the worst thing you could do. That grease will eventually turn solid which creates a blockage in your pipes. If this happens, you will need to have your pipes hydro-jetted.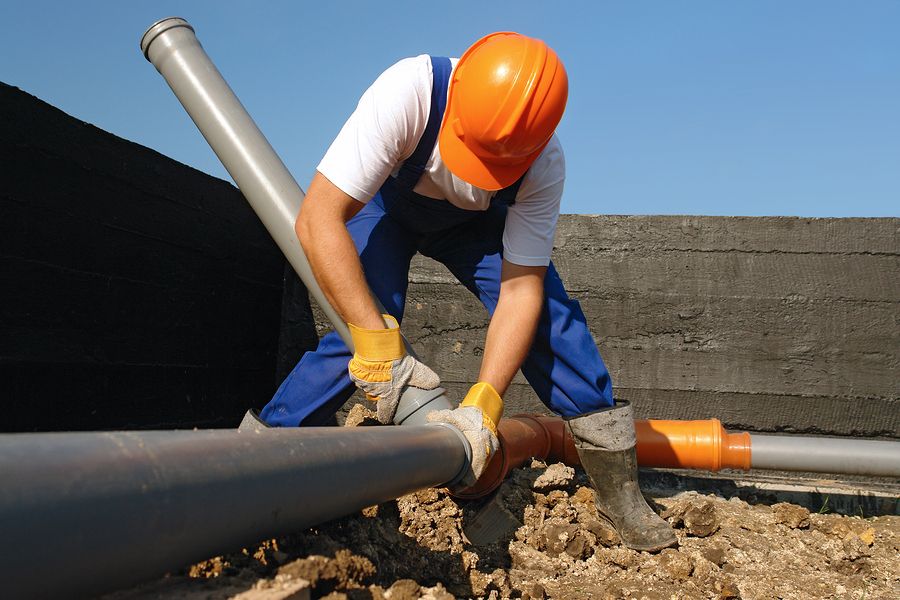 Why tree roots cause problems for pipes
Plants need organic nutrients to thrive, and a tree's thin feeder roots seek these nutrients out.
To a tree, your home's underground sewer line is essentially a highway of, um, fertilizer. If your pipe has even a small leak, feeder roots from nearby trees may detect this weak spot and deliberately grow into any holes or gaps in the pipes. These hair-like roots can run along the interior of the pipe, and eventually multiply to the point of blocking your pipe completely.
Root hairs may also grow into drain pipes or water mains in search of a drink. This process speeds up during the winter months if the tree does not receive the same amount of moisture it does in the summer.
Root invasion is especially common for older pipes that are made of clay or concrete and have more cracks (and therefore more entry points).. PVC pipes tend to be more watertight and therefore less likely to attract roots.
Signs of a root clog in a sewer or drain line
Frequent, unexplained clogs in toilets, tubs, or sinks
Frequent toilet backups
Gurgling sounds
Water draining slowly from the tub or sink
Signs of a root clog in a main water line
Gradual drop in the amount of water available
Low water pressure
Gurgling or banging sounds
SIGNS YOUR SEWER LINE NEEDS REPAIR
A broken sewer line is a serious plumbing problem that could lead to flooding and contaminated groundwater, leaving your home and yours and the health of you and your family at risk. It's not the sort of plumbing issue you want to ignore. To prevent damaged sewer lines from turning into a major household catastrophe, it's important to know how to recognize signs of disrepair.
Slow-Draining Water
Another common indicator of a sewer line problem is a slow-draining sink and/or shower. You should especially be on the lookout for water that comes back up the drain.
Foul Smells and Odd Sounds
If your sewer line is damaged, you can also expect to smell some unappealing odors.
Soggy Patches in the Yard
Unexpected soggy patches on your lawn could also indicate that your sewer line is leaking. In particular, you may notice raised, watery patches near the areas where you pipes run or begin.
Foundation Problems
If your sewer line develops a problem under your home, it could lead to some serious foundation issues if left unchecked. If you're noticing cracks in your foundation, your broken sewer line has to be repaired as soon as possible. Left alone, it could cause further problems, such as sinkholes and home settling. If the crack continues to grow, you may need to consult with a foundation-repair specialist.
Multiple Plumbing Problems
Another very important sign of potential sewer line damage is multiple plumbing issues occurring at the same time. You may find water backing up in several appliances at once, or when you use one appliance, such as the toilet, water backs up into your shower. This could point to a clogged or broken sewer line. You could experience several or all the problems listed above at once.