So What Is A Home Inspection Exactly?
Sometimes, as a professional Home Inspector or pest inspector, I get asked "Exactly what is a Home Inspection?". And for someone who hasn't ever been directly exposed to a residential real estate transaction, and perhaps for some that have, it is an excellent question.
In large part, any definition to be applied to the phrase Home Inspection is dependent on where the Home Inspection is being conducted (in what State or municipality) and on what organization, if any, the Home Inspector might have an affiliation. Many states have adopted licensing requirements; some have not. It is worthy of note that an inspection of a home (note that I did not refer to it as a Home Inspection…) conducted in a State with no licensing requirements, by an individual with no or minimal experience and no professional association affiliation, may just be whatever he or she decides it will be at any given time…very, very scary indeed! And, If things are as they should be, we ought to be able to answer the subject question without having to determine what the definition of "Is" is.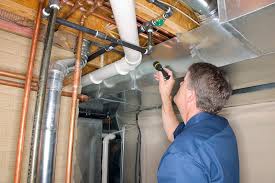 When Does a Home Inspection Happen During a Home Sale?
In a home sale, there are two types of home inspections: a buyer's inspection and a seller's inspection (or a pre-listing inspection). A buyer's inspection occurs after the buyer has made an offer on the home, and before closing the sale. After a home inspection, the buyer may be able to renegotiate their offer or request repairs if certain issues come up.
A seller's home inspection happens before the home is listed. Some sellers choose to get their home inspected as they're beginning to prepare their house for sale, so they can fix any potential issues beforehand and save time in the closing process.
We'll touch on the positives and negatives of a pre-inspection a little later.
What Happens During a Home Inspection?
A typical home inspection takes a few hours for an average sized house. Then the report takes about 3-4 days to complete. The home inspector will go through the interior and exterior of the house to record any broken, defected, or hazardous issues with the house and the area surrounding the house.
Buell emphasizes, "The key thing that we look for are safety issues."
Who Should Be Present During the Home Inspection?
Anyone is allowed to stick around for the home inspection. However, whoever arranges and schedules the home inspection should always be present while the home inspector is there.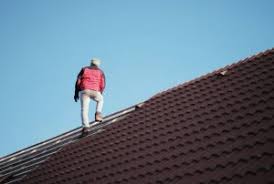 Home inspectors have mo such limitations.
Because most local code inspectors are underpaid and overworked, some things get overlooked. In this area, a major city area, code inspectors usually spend a total of 10 – 20 minutes inspecting a house. The average home inspection can take between 2 and 4 hours and is much more comprehensive and detailed. The major difference is that while code inspectors have the authority to require repairs, they have no liability of they miss something significant. With home inspectors, the exact opposite is true. We can call problems out in more detail, but we cannot require that any repairs be done, we can only recommend. The final decision is up to the client.
Many home inspectors also have specialized training to go above and beyond what a normal home inspector would do., These things include thermal imaging (using an infrared camera), electrical circuit analysis, mold and Radon testing, to name just a few. There is also national professional association training and certifications that greatly exceed what almost all states required.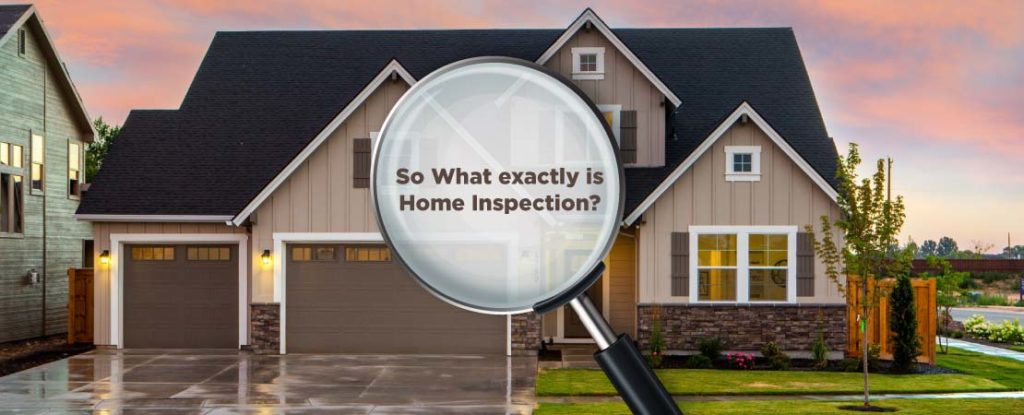 Basic safety checklist
Safety should always be primary to the home inspector, which is why many of the things on the home inspector's checklist are safety items. Four things they're on the lookout for include:
Smoke detectors: Does the home have them? Are they installed correctly and in the right places (in or near sleeping areas but not too close to the stove)?
Ground fault interrupters: These are the special plugs that protect you from shock in areas where water and electricity are in proximity, such as bathrooms and kitchens.
Safety glass: Are the glass features installed near stairs or water (like tubs and showers), made of safety (or "tempered") glass?
Stairs: Are the steps a uniform, safe height and angle? Do stairs have handrails and guardrails correctly installed and in the right places?
Components of a Home Inspection
The Home Inspector – A home inspector is more than someone that has some construction knowledge or experience. A home inspector is a problem solver and will need to understand the subtle signs of component failures and have the ability to direct the client to the solutions. Home Inspectors must be expert communicators also. The presentation is important both verbally and in writing. And have no doubt that he/she may be an employee of a company but his/her prime motto is the well being of your home.
State of the Art Tools & Technology – The Home Inspector is armed with the latest tools & technologies to detect issues, even the hidden ones.
The Inspection Process – The inspection team typically consists of home inspector, electrician & a plumber. The process involves a non-invasive, visual examination of all accessible areas and its respective elements along with any add-on components.
Software driven Report – Software driven reports are generated within 24 hours of the inspection process is completed and submitted to the clients which explains the issues along with relevant real time pictures and its relevant solutions.