Fleet Services & Repair
we understand how valuable your fleet is to your bottom line. We know that even one vehicle down can cost you time, money, and/or customer satisfaction. That's why we promise that your fleet is our priority. You will receive priority scheduling, convenience, and a partner in keeping your fleet on the road!
General maintenance throughout the year will keep your car running through all the seasons. Tune-ups are as important as ever to make sure your car is prepared for the road. Everything from engine maintenance to your battery needs regular care.
If you believe something is not working correctly with your vehicle, bring it in today! It's always the right choice to make sure your car is running properly and safely. We will take all the preventative measures we can to make sure you and your car are safe on the road.
We want to help you extend the life of your car and improve your mileage. Proper steps can be taken to help your car perform better and save you money in gas and costly repairs. Our certified technicians will give you helpful tips you can use every day.
technicians are State and ASE certified to keep up with the constant advances in the auto industry. They are committed to excellence, fairness and customer service. We keep our auto repair shop updated with all the tools needed to keep your vehicle in excellent condition.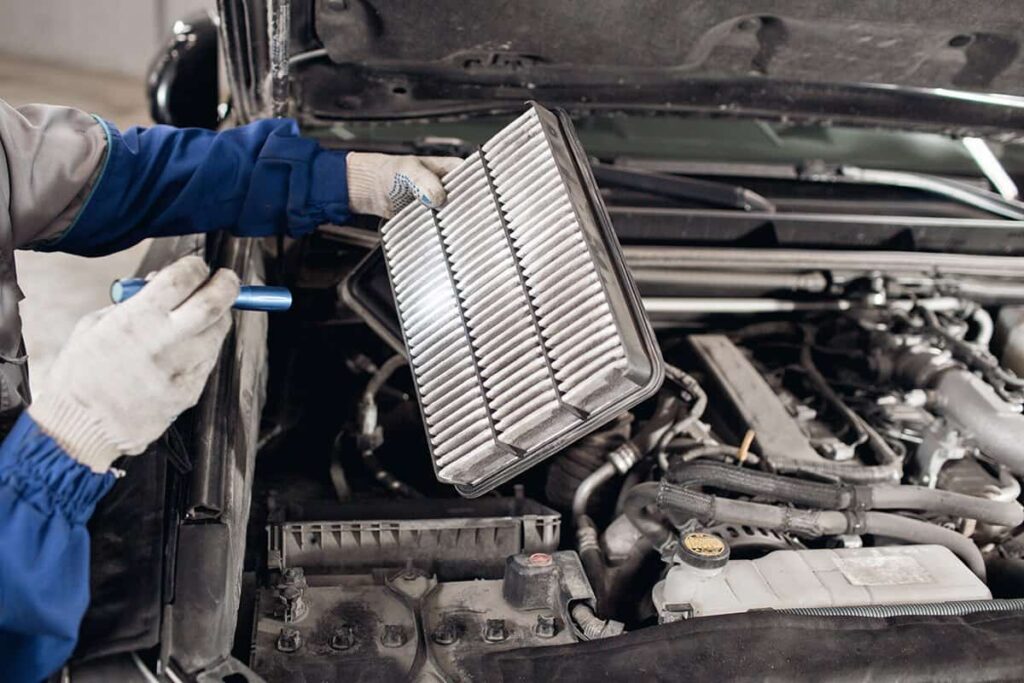 Marketing Strategies for Your Auto Repair Shop You Need to Try Right Now
If you run an auto repair or mechanic shop, you know you can't just sit around and wait for customers to come in. You need to constantly be working to bring in new customers and invite existing customers to return. You need auto repair marketing strategies that consistently drive customers to your business.
With just a few intentional and targeted marketing approaches, you can bolster your business's visibility and attract new customers. Here is a list of effective auto repair marketing strategies that you can add to your marketing plan and use to drive new business now and in the future.
end Regular Emails
Use Wifi Marketing or a written form to collect email addresses from your customers and launch an email newsletter. Email is a direct line of communication that allows you to stay in touch with customers.
But, it's only effective if you follow a few best practices.
Know your audience. Before you can create useful and relevant content, you must define your target audience. When you know exactly who you are talking to, you can create content that is much more compelling and interesting to your audience.
Segment your audience. As you build your email list, use tags to identify the qualities and habits of each customer (i.e., oil change customer, auto repair customer, truck owner, etc.). Then, only send email messages to the segments that the email content relates to (i.e. only send an email with a promotion for trucks to truck owners).
Provide more value than promotions. While customers certainly like deals, they don't like to be bombarded with advertisements and promotions. Balance your email messages by sharing more useful and valuable content than promotional and sales-focused ads.
Send Personalized Service Reminders and Deals via Email or Text
Providing personalized shopping experiences is another way to make your mechanic business stand out. Collect data (Wifi Marketing makes this easy!) from customers and create profiles that allow you to see when a client is due for a service. Then, send targeted, personalized reminders and deals to customers through either email or SMS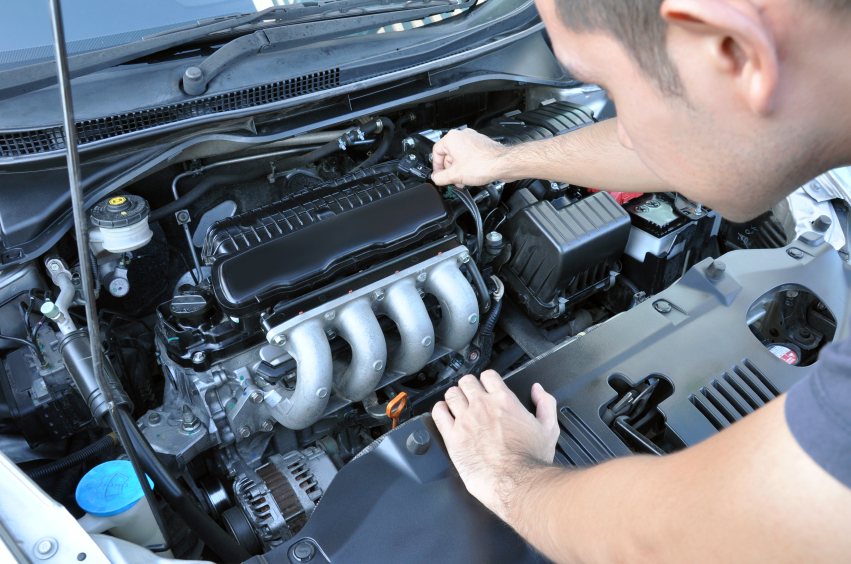 Tips on servicing and maintaining your car
If you look after your car properly, you'll be far less likely to get hefty repair bills in the future. Find out why your car's service manual is your best friend, how to locate a good garage and get a fair price.
How much does a car service cost?
The average cost of a basic car service is around £125. But, you will probably be able to get it cheaper than this if you shop around. However, this does not include the cost of any repairs, replacements or new parts.
How often should a car be serviced?
To keep your vehicle in the best possible condition it should typically be serviced every year. However, there are some age and mileage milestones you need to be aware of. For example, the distance you can cover between oil changes.
Caring for your car saves money
Getting your car serviced each year – and maintaining it between services – is money well spent. Problems are likely to be caught early on when they're cheaper to fix, and your car will have a better resale value and longer life.
Get to know your car's service manual
Your car's service manual is the key to keeping your vehicle in good repair.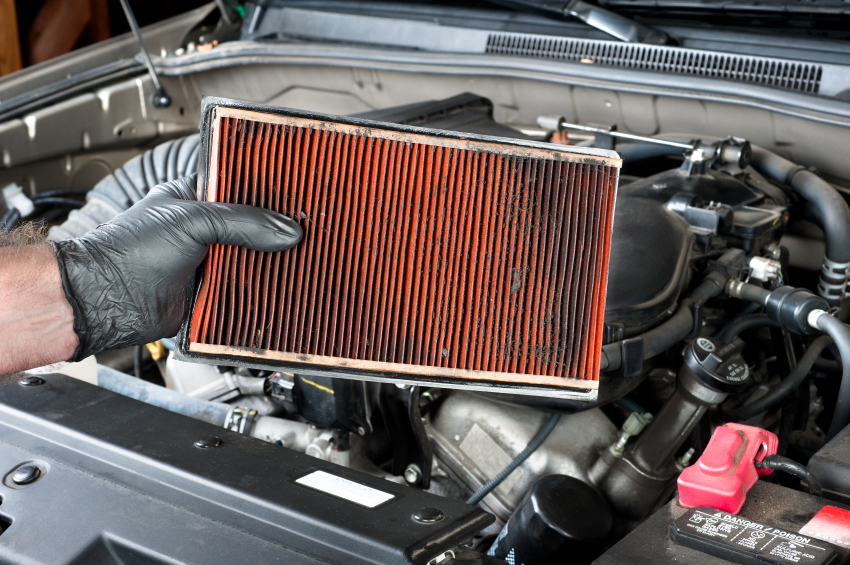 Maintenance Tips That You Must Follow For Your Car To Last Longer
Maintaining your car is a very important step that every car owner must follow to increase the life of their car and make it look brand new like it just came from the dealer. Always follow the maintenance schedule for your car, so your car will always perform at its best.
Doing a weekly inspection to help you maintain your car can save you thousands of dollars. You'll identify areas that need immediate attention and other that you can take care of later. As you replace old or worn parts, your car will likely not breakdown or cause major issues, saving you thousands of dollars.
Check Your Air Filter
Many car problems are due to clogged air filters or loose fittings. The air filter prevents dirt and particles from entering the engine. During combustion your engine needs air, and a clogged filter may impact performance.
You should get your filters changed every 12 months or after 12000 miles, whichever comes fast. Don't ignore this maintenance as it could lead to problems in your car engine or car cabin as you also breath air that is filtered by the internal cabin air filter
First, locate your filter which is situated in the hood of the car. It is in a black rectangular box, which might have metal clips used to keep it closed. You can see it as soon as you pop the hood. If you don't find it there, then check the owner's manual for assistance.
After locating it, remove the casing and observe how the air filter fits inside. It is important to note the direction of the filter. Make a note of the directions of the filter and remove it.
If the filter is mostly clean, you can clean out the debris from your filter by using compressed air. This can improve the life of the filter and help your engine run efficiently. Then place back in same way.
If the filter is dirty, removing it and insert the new filter the same way the old one fit and in the same direction. You will see that it will sit perfectly into it's housing. (Be sure it's the correct filter type)
Now close the air filter casing after you are done. Make sure it fits correctly, just like the filter. Your done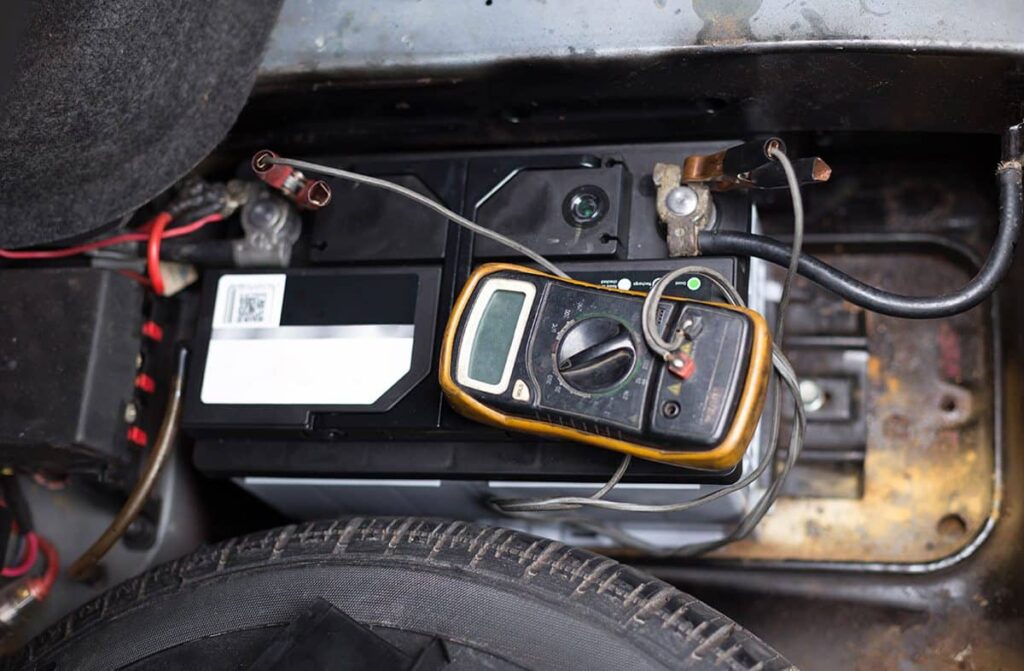 Engine Maintenance Tips That Car Repair Experts Recommend
If you're interested in a car repair career, you'll soon learn that engine issues are among the most common and expensive problems a vehicle can have. For many clients, hearing that their car's engine is damaged or broken can be difficult—especially if regular maintenance could have prevented the problem. Throughout your auto repair studies, you'll learn all about important maintenance tips that you can pass down to your future customers.
Car Repair Experts Know that Regular Oil Changes Make All the Difference
As you'll soon learn in your courses, regular oil changes are an essential part of keeping any car running at its best. Engine oil helps keep engine parts well lubricated so that they work properly and don't overheat. That's why throughout your future career in car repair, you'll want to remind clients to regularly check their car's oil.
Car Repair Experts Recommend Checking the Cooling System
Engine coolant helps to prevent the engine from overheating. Unfortunately, it's possible for leaks to occur and for coolant levels to fall too low. When this happens, your future clients might notice that their engine heats up more than usual, which could cause permanent damage to the engine and the car.
Car Repair Experts Remind Clients that Air Filters Need to be Changed
During your auto mechanic apprenticeship, you will learn that engines need clean air to function properly. A car's filters ensure the air that enters the engine is clean and free of debris. But if that filter gets clogged or too dirty, less air will be able to enter the engine, or dirty air will enter the engine.
Car repair experts often recommend changing the air filter every 4,828km. Throughout your career, you can advise clients to double-check their owner's manual so that they can check the air filter when it's best for their car.