Things to Include in Your Wedding Photography Contract
As a new Wedding Photographer, it's easy to get caught up in the excitement of booking your first wedding. With all of the details that go into the booking process, it can get confusing when you start to put together your Wedding Photography contract. What do you include? What do you not include? How long should it be? These thoughts are all perfectly normal, and the key to creating a contract that will cover all of your bases, as well as allow your clients to clearly understand their expectations from you and vice versa.
RESCHEDULING CLAUSE FOR CLIENTS
This is such an important piece to cover in your Wedding Photography contract. Many times couples start planning their wedding before confirming all vendors' availability. If any other of their preferred vendors is unavailable on their requested day, they might want to reschedule the wedding.
RESCHEDULING CLAUSE FOR WEDDING PHOTOGRAPHER
That's right! Even you, the Wedding Photographer, need a rescheduling clause. It is your responsibility to be at the wedding, no matter what. The couple has paid you a good chunk of change for you to capture their big wedding day. Unless you have a physical impediment, you need to be there.
DELIVERY TIMELINE
Always be sure to have a guaranteed date on your contract! My delivery timeline states that the couple will receive their images within 90 business days from their wedding day. Many couples have specific ideas in mind to do with their images, and having a set time will ensure that their timeline is accurate.
OUTDOOR WEDDING VENUES
As a wedding photographer, you know how important (and expensive) it is to maintain quality equipment. This clause is vital for your sake and the sake of your clients as well. Weather is such a tricky thing to predict in advance. If inclement weather has the potential to ruin your equipment, then it is unfair to both parties.
Mistakes To Avoid When Hiring A Wedding Photographer
Some of the first things newly engaged brides do is go dress shopping, reserve a ceremony and reception location, and hire a wedding photographer. Chance are, this is the first time any of them have hired a wedding photographer. It can be an intimidating and overwhelming experience, filled with explanations of packages, prices, albums, contracts, portfolios, and what's the difference between flush mount and matted albums again? In an effort to give you a few pieces of advice, ISPWP member photographers have provided a few insights into what mistakes you should definitely avoid when hiring a wedding photographer. Many ISPWP photographers have the experience of shooting hundreds of weddings so they've seen it all.
Don't Make the Mistake of Overlooking the Photographer's Personality
When you are hiring a wedding photographer, don't hire someone whom you don't really like on a personal basis! Their photos might be great, but remember that your photographer is going to be a very substantial participant in your wedding day, not only capturing your memories, but becoming a big part of them! So make sure you're comfortable with their personality. If you find your photographer irritating, abrasive, or if you think their jokes are cheesy, keep looking. You REALLY don't want to look at your wedding photos, and think "Oh wow, remember the incredibly inappropriate joke the photographer told right before he shot this?" or "That guy got on my nerves – I remember feeling irritated with him as this photo was being taken." Your day is about your happiness, first and foremost. The most beautiful photo in the world won't mean as much if your memory of the photography experience sours it!
Don't Make the Mistake of Prioritizing Products Over the Photography
If you have a limited budget for wedding photography, invest the money in the photographer and not the album. If you look for a less expensive photographer so you can have money left over for an album, you will likely end up with bad photos in a pretty package. You are better off with great photos in a shoe box. You can always get an nice album down the road after you win the lottery or get that big raise, but if your photos are bad you are out of luck
Don't Make the Mistake of Expecting Pro Results From an Amateur Photographer
I can't tell you how many brides I've had come in to look at my albums, and tell me: "My sister got married last year. They had Uncle take their pictures because he only charged them $200. But she didn't get a single picture from her wedding that she likes.  Every time she looks at her pictures, she cries." The biggest mistake a bride can make is to undervalue her wedding photography. Countless brides have tried to save a few dollars by hiring a friend, or having a family member take their wedding photos. And countless brides have little but tears to show for it. Think of professional wedding photography as an investment in your future joy. It will cost a little now (although it will cost less than the food you serve at your wedding), but it will pay off in great dividends, as you enjoy the memories for the rest of your life.
Don't leave your wedding photography up to chance! "Cheap" doesn't necessarily mean good, and "good" doesn't mean cheap! Do you want to risk one of the most important days of your life to an inexperienced photographer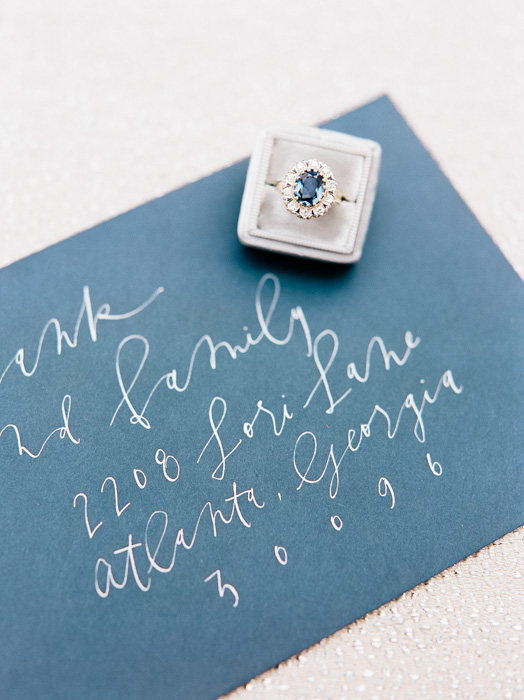 Things Your Wedding Photographer Should Be Able To Do
There are a lot of lists out there of "Questions you should ask your Wedding Photographer." Instead of giving you a list of questions, I thought I might just mention some things that your wedding photographer should be able to do. This isn't necessarily a comprehensive list but if someone tells me they are a professional wedding photographer
Behave in a Professional Business Manner
Does he return emails and phone calls? Does he deliver in a timely manner?  If your wedding photographer never calls you back and says he'll need 8 weeks to deliver your images, be afraid. You want a committed professional who is determined to give you good service and great images.
Pose People
Posing people can be very important. I'm not just talking about posing a bridal party or posing a big family group. Posing can be so much more. Sometimes it's just a little direction for the bride and groom, a little "tweek" that can make all the difference in how the pictures turn out.  Look for both types of posing when you look for a wedding photographer. Make sure they can pose a group or a couple but also look for images that look natural and have a sense of "flow." Odds are, he posed those pictures too
Use Natural Light
One of the first things that you have to learn as a photographer is how to see light. It can take years to develop the ability to see light the way the camera sees it and then figure out how to use that light to your advantage.  Sometimes it means using natural light to create a great image and other times you are in a situation where the natural light is actually hurting your images… and if you can't recognize the problem and fix it, you will have bad wedding pictures. Harsh shadows, lens flare, etc have ruined many a picture.
Use Off-Camera Flash
Taking the flash off the camera and putting it on a tri-pod or handing it to an assistant makes a huge difference in the quality of your images. It can be used to create amazing portraits, to light a dark room and even to create a dynamic light source that wouldn't exist otherwise.  There are still many photographers who refuse to learn how to light their clients but I've always felt that you are only hurting yourself by not having that option.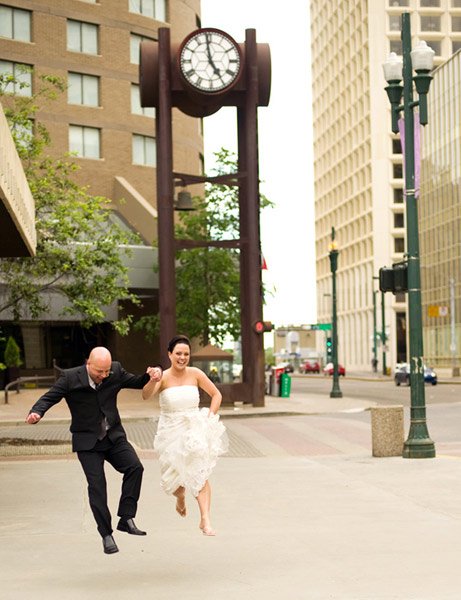 WEDDING PHOTOGRAPHERS
Apart from choosing that dress, perhaps the most important decision of the whole wedding process is finding the right photographer to capture and record those perfect moments you're going to be looking back at forever
His images almost seem to lean out and touch you, they're bursting with life and energy and rarely seem to linger on still moments, and we love him for it. Able to sum up a day in a single image
An artist behind the lens and thoroughly nice guy away from it, is very adept at putting everyone at ease which allows him to shoot his brilliantly candid, documentary-style photos that perfectly sum up the drama, emotions and tenderness of your day. Never posed, always honest, the man's a lens flashing genius!
certainly not when it comes to wedding photography. It's perhaps this disregard for the rules (he was once a computer hacker) that lead this photo artist to have his work appear in Brides, The Telegraph, The Times, Elle and even Vogue. The fact that you can have this award-winning photographer's work on your home is truly exciting for anyone lucky enough to secure his services.
THIS is what a wedding looks like! They're not posed, should never appear stuffy or uncomfortable, they're happy, full of crazy/silly/unexpected moments and has that amazing knack of being in the right place at the right time to record those "Yes, that was our day" moments that really do bring those special memories back to life. The fact that he manages to make those images look like something from a high-end fashion magazine is further proof of his talents and why he's hit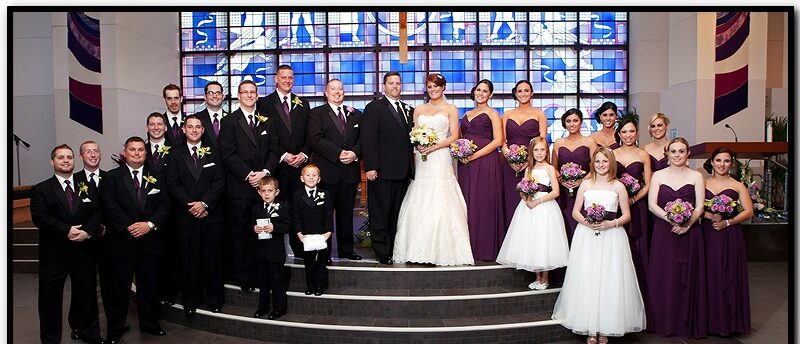 things to know before you hire a wedding photographer
Expensive doesn't always mean good – There are so many wedding planning blogs like wedmegood , sayshaadi , weddingsutra which have a detailed directory of photographers in your area . Do a thorough research when it comes to pricing . The end result might be the same quality wise ( not style wise)  if we compare two photographers but you see a huge difference in the price . Why a certain photographer is charging what he/she is charging? What value is he/she bringing to the table apart from the photographs ? There can be plethora of reasons behind the same – huge inventory of equipment , industry experience , targeting a different set of market altogether or photography being the sole earning for them.
Know your style preference – Do not hire a wedding photographer just because your best friend hired them . Your taste & preferences would be very different from your friends and it might result in utter disappointment if there is a style clash . Trust me no matter how good a photographer is , nothing can be done if their shooting/post-processing style is very different from your expectations
Full wedding sets – Never ever just go by the few pictures you saw on the slideshow of the photographer's website . If you like a certain photographer's style , always ask them to send you the full wedding set . Any decent photographer who is in the industry can make 10 wonderful images on your wedding day but you need someone who can make each image look like a masterpiece . That's what you are paying for ! Try to analyse the quality across the wedding set , how good the photographer has communicated the story , if he or she is good with night photography or they have killed the ambient light by bombarding flash recklessly . Using flash is not a bad thing as many think , as long as your photographer knows how to use it.
Make sure your wedding photographer is not just a "weekend photographer" – you want a professional photographer, someone who is doing this as their sole living as they are better equipped with the gear ( backup equipment , better storage solutions) , more experienced and in my opinion , are far better in their work as they have dedicated their life to create art . They chose to do it because they absolutely love it and not to earn some extra cash over the weekend . This will ensure that you not only receive the best quality but also the most choices of products and services.
Photobooks are evergreen – I wish I could write this whole paragraph in bold . No amount of technological advancement can take away the feel of a printed photograph . A HUMBLE REQUEST , PLEASE DON'T LET THE DIGITAL FILES ROT ON YOUR COMPUTER HARD DRIVE . As a wedding photographer, I can't even begin to describe my disappointment when prospective clients tell me that they are very sure they don't want the photobook . It makes me sad when I think of all the photos that I worked upon for hours would never get printed. Display your wedding pictures proudly because on a crappy day in married life , pictures in print do make things better . Holding an album in hand would take you back in time and going through good memories will definitely relieve some stress .