What To Look For While Hiring A Videographer?
People use videographers for different types of videos. It can be for wedding coverage, event coverage, to promote your brand or to capture videos of your product. If you are hiring a videographer for the first time, then you will be nervous. Don't worry. You can use this guide to ensure that you select the right videographer.
Things To Look For While Hiring A Videographer
In this article is a list of ten things that you need to look out for while hiring a videographer. You can use these factors as the checklist for hiring videographers.
Quality
Video quality should be your priority. It involves both equipment quality and production quality.So, you should see multiple videos made by the videographer to ensure that he/she has excellent post-production skills.
Some videographers will follow the same story flow for all of their works. There is nothing unique in these types of videos. So, don't waste your time and money with such videographers.
You can look for their previous videography works. It will be available on their website or social media profiles. Don't fix anyone by merely seeing the trailer or demo reel alone. Sometimes, short demos may be impressive. But, the actual video will be uninteresting. So, see the full videos to come to a decision.
Pricing
Cost is a matter of concern. You will have to decide your budget first. You can start looking for videographers in your area after determining the budget.
The best way to get the pricing details is to contact them directly. You can get the pricing estimates from videographers. It will help you to choose one accordingly.
Please make sure that the rates are affordable for you. Make a rate comparison between different videographers. It will help you to know the pricing in your area.
Also, don't go for very cheap videographers. You will be compromising the video quality.
Location
The location of the video shoot is another important aspect. Don't go for a broader search like countrywide or statewide. Do areawise search. For example, you may be looking for video production in Lancaster.
Make sure that you confirm the location of the videographer first before searching. It will save you a reasonable amount of time.
Testimonials
You need to look for reviews and testimonials. Check their social media profile to see the feedback from earlier customers. You can also check their website.
You can also check with your friends or relatives who have used the videographer's service. It will be the best review that you can get.
Videographer's Experience
It will be a good idea to avoid amateurs and inexperienced videographers. So, check for their experience in videography.
Only an experienced videographer will know the various composition techniques and different lightings to use in different scenarios.
Experience also matters when it comes to video post-production. Video transitions and blending will be perfect if executed by an experienced videographer. Otherwise, you may end with unnecessary headaches throughout the shoot.
Equipment
The equipment that the videographer owns also matters. Video quality is dependent on the equipment. So, you need to ensure that he/she owns the right type of camera and other equipment for shooting videos.
Another thing to check is the lighting equipment. Videography requires good control over lighting. So, most of the shoot demands for artificial lights, especially indoor shoots.
You can get all these equipment details from the videographer's website.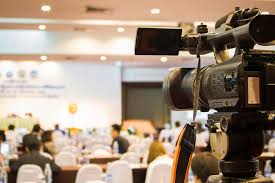 Reasons to Hire a Freelance Videographer in 2020
For any type of event these days, the pleasure is with sharing the moments with others – be it social media, on the corporate website, or even screening. People tag each other in meaningful videos, photos, and posts all day around on social media. The growth of communications obligates people to cover events with a more professional eye. Nevertheless, not all of us can afford to hire a company for our events, we look at professional freelancers instead. Here are 3 reasons to hire a freelance videographer:
"Mobile video traffic will account for 75% of total mobile data traffic in 2020"
Hire a Freelance Videographer for the Attention to details (..and emotions)
The freelance videographer will only be working on your event, they might need help but they'll contact their people. Nevertheless, professionals freelancing are hard to spot. Here's a hint, they all do and you can find a Freelance Videographer on Xpertin. With their own personal perceptions, they will manage emotions and attention to detail in every picture. A personalized personal touch.
Hire a Freelance Videographer for the Best in class equipment & Personalization
Freelance videographers keep the best equipment and the most suitable for them personally. They produce better-personalized content because they personalize their relationships with their camera and lens. They keep it tidy and neat and always have backups. In Dubai, they're usually juggling 3. bags at the same time, containing all the equipment and accessories they need to do their job perfectly.
Beyond the Videography. Editing Plays an Important part Too
Photography and videography are both skills and very good ones. But, to include editing with both is a trademark of a freelance videographer. Today, freelance videographers have skills in restructuring any video, whether taken from a drone, a still lens or moving ones. Moreover, they buy and use the best in class software available to ensure the work is done right and fast.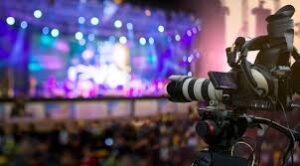 A List Of The Most Common Mistakes People Make When Choosing A Videographer.
Choosing the vendor offering the lowest prices.
Weddings and events are an expensive affair. From the venue to decorations and food, everything is essential and has a price. While managing everything under a budget is necessary, settling for an average videographer is not a great way to go about it. Experienced professionals often charge more than the average professional, but they offer value for your money as they are skilled, efficient, and creative.
Hiring a videographer for a fixed time frame.
It is not uncommon for an event or wedding schedule to be delayed by for some reason or another. Maybe the bride needs a little more time to get ready, wedding jitters, or the event cannot start as the special guest hasn't arrived yet. Whatever the reason, it is crucial to keep these contingencies in mind when planning a schedule and appointing a videographer. This will help you avoid stress and additional costs.
Not asking questions about their technical skills.
Whether it is a three-minute highlight video or complete event coverage, several elements go into creating video content. While some videographers specialize in handling complete video solutions, others only deal with specific special effects. If you have any special requirements regarding effects, editing, music, etc. then you need to discuss them with the videographer before enlisting their services.
Besides, they can advise you on whether your ideas complement your event and video style. Creating a video takes collaboration between all parties, so trust the videographer to make the right creative decisions.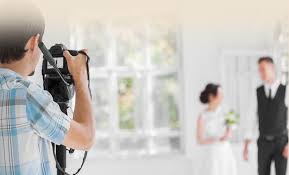 Why Do I Need A Videographer?
Having a videographer is quickly becoming a must rather than a want at weddings. That is because no matter how wonderful your photographer is, there is nothing quite like watching the real thing in real time. However, trying to convince the bride that videography is just as important as photography on their wedding day is one of the biggest challenges in the industry. Many brides don't realize how important their film is until after the wedding. Consequently, more newlyweds, nearly 98%, now recommend that couples have their weddings professionally filmed.
When looking for a videographer, there are five main points you should keep in mind. These will more or less help decide which one is the right fit for you.
Hire a wedding videographer. Sounds obvious, I know. Weddings are special and intimate. They require someone with an extensive knowledge of how to get the important shots, yet be respectful and discreet at the same time. Wedding videographers have a passion for what they do and you will want that reflected in your video. However, a surprising amount of couples will hire someone who bought a camera, shot a friends wedding, and then knighted themselves a videographer. Another misconception is that all videographers are the same. You may have a friend in the 'television and film industry' that is willing to shoot your wedding for $500, but weddings are completely different from any other type of film genre. Paying a premium for someone with years of experience in wedding videography will pay off in the final product.
Do you like your videographer? Again, this may sound obvious, but it remains one of the key factors that will determine whether or not you will like your wedding video. You will be spending a lot of time together on your wedding day, and will likely be staying in contact for many months after. Having a good rapport with your videographer ensures that they know what is important to you. Good wedding videographers know that your wedding day is about you and not them. They should get your vibe, get your relationship and not cramp your style. You should steer clear of anyone with a 'diva-like' attitude who is unwilling to be a bit flexible.
Consider the shooting style. Do you like videos with lots of movement? Do you like traditional or cinematic? Every videographer has his own style of shooting. When you are doing your research and visiting different videographers sites, pay attention to what you like. When you meet with the videographer, you should have the opportunity to see a range of different weddings. Do the videos hold your attention, or did you get bored after a minute or two? Chances are, if you enjoy watching a video of a total stranger, then you will love your own wedding film.
Consider the editing style. There are lots of different ways your wedding video could end up looking, so make sure that you like the editing style of your videographer. Simple is better. Couples think that adding in a myriad of special effects will make their video more interesting. Usually the reverse is true; it ends up making the video dated. Good shooting to begin with needs very little 'dressing up' in the post production. However, note that it is normal to have a few minor errors during a long video.
It isn't all about the price. If you are solely basing your choice on price, then you may be in for a huge disappointment when your wedding video arrives. It can be overwhelming, even shocking sometimes, when you start to price out videographers. But when you consider that 9 out of 10 brides polled after their wedding regret not hiring a videographer, it puts a different spin on things. Be skeptical of cheap quotes. Creating a quality wedding video requires a good length of time and extensive, up to date equipment. When you pay for a videographer's service you are paying for his talent of shooting and the time it takes to edit the footage. You should plan to pay at least as much as you would for a professional photographer.
Why You Should Hire a Professional Trade Show Videographer
Putting on a trade show can be a lot of work. From coordinating a venue, booths, catering, guest speakers, and a plethora of other responsibilities, it takes efficient planning, long hours, and a little bit of luck to make sure your trade show goes on without a hitch. But from a marketing standpoint, their benefits are innumerable. The exposure that you can get from a successful trade show can change the course of your company. That's why it's imperative that you hire a trade show videographer who can document every aspect of your show. These videos can be useful for you and your employees as well as any potential customers.
The Lead-Up
Before your trade show even starts, you need to be able to properly promote it. The lead-up to your trade show is almost as important as the show itself because people need to be enticed to visit. A videographer can help you make promotional videos detailing exactly what the trade show will entail.
Focusing on incentives is crucial. How can your clients benefit from attending your show? Are you showcasing a new product? Short videos posted on your website or social media profiles serve to give your clients a taste of what they can expect. These videos build momentum and can get people excited about your show.
Although e-mail blasts, newsletters, and physical invitations are effective, they cannot communicate the same amount of information as a well-made video. A video is also more likely to stick in the minds of your clients, ensuring that your upcoming trade show stays on their radar.
Show People What You Can Do
A high-quality video of your trade show can go a long way to present your company and your products in a positive light. The video should feature your best and brightest employees and your most innovative products.
Some companies opt to screen entertaining and informative videos at their tradeshows. The right trade show videographer can turn these videos into additional marketing tools at your event. Take this as an opportunity to communicate your brand's message that appeals to your target audience. Let your company's personality shine while giving your products and services a high-tech, visual advertising platform.
Reach A Wider Audience
As stated before, a trade show gives you the best opportunity to demonstrate your skills and expertise to potential clients. But it's not always easy for businessmen and women with packed schedules to attend shows in person. Whether you are organizing the entire show or just reserving a booth, you want to make sure that your pitch reaches as many people in your target demographic as possible.
Hiring a videographer for your trade show allows you to set up a live feed of the event that you can stream from your website. It's best to hire a professional for these events because they know to focus on the highlights. Just setting up a live feed with a laptop can result in a lot of downtime and dead air. You'll not only lose viewers, but you'll miss out on valuable advertising time.
If adequately promoted, streaming live video from your trade show can increase your consumer base by tenfold.
Critique Yourself
A video of your trade show gives you and employees the opportunity to critique your performance. What went right? What didn't go so right? Learn from any mistakes you make so you don't repeat them.
The benefit of this practice is that you can make sure your trade shows get better and better for you and your customers.