How To Find a Good Dermatologist
Putting your face into the hands of someone else is an act of faith and trust. Here are some tips on how to find a good dermatologist and laser center. I also give you a link to my own list of great dermatologists all over the country.
The difference between a great doctor (and laser center) and a just-okay one is that a great doctor will get consistently good results a higher percentage of the time. And, if you have a problem or complication
Is there a doctor on site?
This is regulated state-by-state and, believe it or not, some states do not require the Medical Director (that is, the Doctor) of a laser center to be on the premises any more than an hour or two a month. The doctor is the doctor in name only at these clinics. There is almost no physician training, supervision, or quality control for "technicians" to ensure that the lasers are set properly for the patients, that the lasers are maintained properly, that the treatments are done correctly, and that problems are handled promptly and well.
Is the doctor Board-certified in dermatology?
It's shocking, but there is no law preventing doctors from calling themselves whatever they want. Many centers all over the country are being set up by doctors who have absolutely no medical training in skin but who have decided that they want to cash in on skin services.
Have they been in business more than 5 years?
This is also a key question, because many "skin clinics" and mini-spas fail within the first 3 to 5 years. They may start well initially, with heavy advertising to bring in customers. But they often cannot sustain a high level of results and safety over a broad spectrum of their customer base. So they go out of business, leaving in their wake a trail of lawsuits, unhappy and sometimes scarred patients, and patients who have paid money for services that they never received.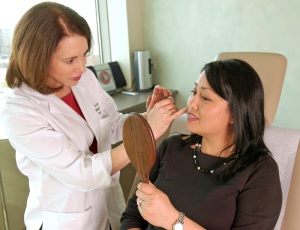 TIPS: WHAT TO LOOK FOR IN A DERMATOLOGIST
Dermatologists diagnose and treat more than 3,000 different diseases and conditions related to the skin, hair, nails, and mucous membranes (the lining inside the eyelids, nose, and mouth). A dermatologist is specially qualified to treat a variety of conditions including acne, eczema, psoriasis, rashes, rosacea, skin cancer, wrinkles, age spots, and hair loss. People of all ages, from newborns to those over 100 years of age, can often benefit from regularly seeing a skilled dermatologist.
BOARD CERTIFIED
Choose a dermatologist that is board certified by the American Board of Dermatology. While technically any doctor with a medical degree can start a skin care practice, board certified dermatologists meet an additional set of education and experience criteria including
CONSIDER THE NEED FOR SPECIALIZATION
Some board certified dermatologists complete additional education and training in order to specialize in areas like Mohs surgery, dermatopathology, or pediatric dermatology. Such additional fellowship training can be extremely valuable when it comes to properly treating certain conditions. Patients who know they need a specific procedure should concentrate their search on dermatologists with additional fellowship training. Ask any candidate about their history performing the procedure including complications.
BEDSIDE MANNER
All patients deserve a dermatologist that they feel comfortable with. This means finding a dermatologist with a communication style and personality that works with yours. When reading reviews or soliciting referrals form friends ask if visits feel rushed. A good dermatologist will take the time to fully address your concerns and explain all the treatment options.
AFTER HOURS CARE
It's important for patients to always be able to reach out to their dermatologist after office hours, during evening and on weekends. Many dermatologists will offer on-call or answering services to handle any emergencies like allergic reactions. You should never feel left in the dark on the weekend or after hours on weekdays.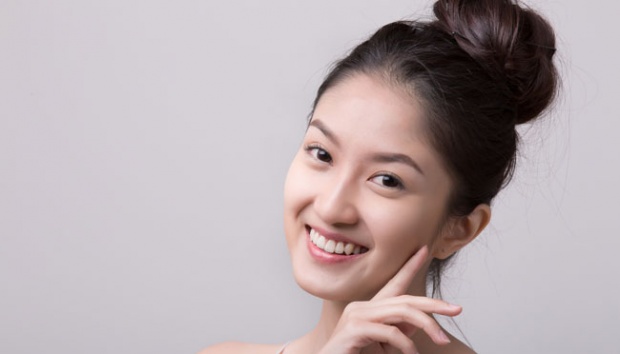 Dermatologist Tips
Do you have any skin care routine for day and night? If so, you've probably know how to deal with several skin problems such as acne. However, there are times when you feel your skin is uneven or your pores getting enlarged.
Experienced dermatologist Adarsh Vijay Mudgil explained that skin texture is basically about how smooth your skin feels. Skin with good texture are smooth and soft when you touch it. While a bad skin texture is noticeable.
Exfoliation
Dr. Mudgil stated that exfoliating your skin regularly helps to improve your skin texture. Exfoliate the skin with a soft peeling or a cleanser. Other options is to visit your dermatologist for chemical peeling. If you prefer to exfoliate at home, use a helpful guide to find the best exfoliator for your skin types.
Try laser treatment
"Laser treatment can repairs the skin texture," said Dr. Mudgil. If you feel that your skin texture has not improved with home treatments, it would be best if you consult your dermatologist to decide what is the best skin care for you
Keep your skin hydrated
A moisturizer can prevent your skin from dryness or excess sebum. When your skin is balanced (hydrated) your skin becomes soft and smooth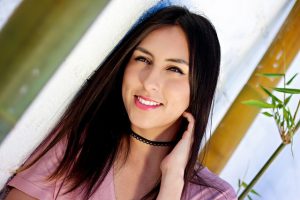 Tips to find a Good Dermatologist
The individual could have varicose veins, acne, odd mole, rash as well as other skin problems that you would like enlightenment and cure. However, you don't be aware of steps on tips on how to actually find a good one. Below are great tips that will help you to find an excellent dermatologist which will understand your woes and give good results and medications to your skin problems.
One thing you have to do is always to ask your household doctor if he can recommend an excellent dermatologist to you. Doctors know the best doctors in different areas, and furthermore, as each of them meet at functions and conventions, he might point you within the right direction.
You may also ask your friends and colleagues once they know anything good dermatologist whom you can rely. Apart from this, you can even try Googling it and locate thousands of possible dermatologists who can meet your requirements. From here, you can check their site and create a few calls
How to Find a Good Dermatologist
Your skin is your largest organ and its health is important to your overall well-being. With so many things that can go awry with your skin, a good dermatologist is invaluable and can make a huge difference in the way you look and feel. So how do you go about choosing the right dermatologist and how do you know what to look for in a dermatologist? Here are some tips for how to find a good dermatologist that is right for you
Check Their Biography
If you've found a handful of dermatologists that you're considering, take a moment to check out their bios (usually posted on their website). Look for board certification specifically from the American Academy of Dermatology
Schedule a Consultation
By scheduling a consultation, you can meet your potential dermatologist and get a feel for his or her mannerisms and abilities while also asking lots of questions about a procedure or issue you're looking into. You may also be able to meet other patients in the waiting room and ask them about their experience with the dermatologist in question.
Listen to Learn
During your consultation with a prospective dermatologist, focus on listening. The best method is to give a vague reason for your visit and then let them do the talking. Perhaps mention the lines on your face or veins that you wish you didn't have, but don't go into detail about the methods you've researched on your own. Instead, listen to how the dermatologist would address the issues and their opinion will give you an idea for how aggressive their treatment methods are and what kind of approach they take to treating those issues
Look for Recommendations
Online reviews and recommendations can be a little misleading for some who are looking for unbiased opinions and not just the most positive reviews that a dermatologist has chosen to present on their site. Ask friends, family members, and neighbors for a recommendation for a good dermatologist in your area, or ask your general practitioner for a recommendation for a dermatologist that they like and trust themselves.