Trenchless Pipe Replacement –  Advantages to No Dig Repairs
Trenchless Sewer Repair
Periodically, those underground plumbing lines can become damaged and need to be repaired or replaced. If you notice a sewage smell in your yard or are seeing wet spots on the lawn, you could have a problem with the underground sewer line leading out of your home. Traditionally, repairing one of these pipes would require digging up your yard in order to replace the pipe. Now, fortunately, you have the advantage of a trenchless sewer repair. A certified plumber will be able to assess your concerns and offer viable solutions if any repair is needed.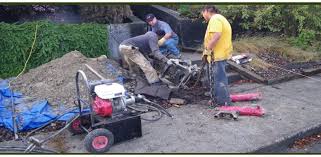 THE PROS AND CONS OF NO DIG TRENCHLESS SEWER REPAIR TECHNOLOGY
A new no-dig solution has arrived! For the past 15 years, the emergence of the trenchless sewer repair technology has dramatically changed how people perceived pipe repairs and replacements. From new drain installations to clearing clogs to repairing and replacing sewer lines, trenchless services provide the ultimate solution. Sewer line repairs made this way have more advantages to offer!
Pros
Trenchless sewer repair has many benefits over traditional methods:
State-of-the-art equipment and superior materials are used by expert plumbers to repair broken sewer pipes. In turn, you end up with an extremely durable pipe system that will not corrode, rust, crack, nor fall apart due to tree root invasions.
Expert plumbers can carry out the trenchless sewer pipe lining method in as little as a few hours towards bring your pipes to a new-like condition. You get to save time and spend it on what matters most.
Lining sewer pipes save residential and commercial properties up to 75% in costs as compared to replacing the old pipe with a new one. The cost of labor goes down as less hours are needed to complete the trenchless operation. It's simply the best value out of all the repair methods just about anywhere else.
You won't have to worry about your old sewer system being made of traditional materials such as concrete, cast iron, orangeburg or clay. Trenchless CIPP technology works for all kinds of pipes, and presents two repair and replacement options of pipe lining or pipe bursting.
You are bound to enjoy big savings in the long run, apart from helping save the planet, by simply opting for an environment-friendly sewer line repair process.
The process of trenchless pipe rehabilitation is a no dig solution that makes use of the existing pipe structure, so extensive excavation is no longer needed. Trenchless technology is called as such, simply because creating a trench or a hole in the ground to reach the problem pipe is totally unnecessary.
Pipes lined with epoxy resin can last up to 50 years. It is the most efficient and non-invasive method of repairing your sewer pipes, and arguably the wisest investment that returns numerous benefits.
Con
On the downside, there are rare occasions when it might be already too late to rehabilitate a pipe system using the trenchless method. The sewer line could be irreversibly damaged and corroded to a great extent, leaving even the most knowledgeable and experienced plumbers no choice but to manually dig up trenches to replace the pipes.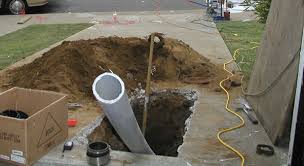 BENEFITS OF TRENCHLESS "No Dig" PIPE REPAIR
You Save Money Three Ways – It doesn't take a full crew of technicians to handle trenchless repairs, so you save on labor costs. You also save the time of master plumbers on the clock because the process is efficient and finishes up much more quickly than traditional techniques. Your new water or sewer line will last for years, and that saves the expense of future repairs.
Downtime Is Significantly Downsized – The time it takes to dig trenches, pull up damaged pipes, lay in replacements and finish the job averages two weeks. All the while, you have to make different living arrangements, and the process can shut down business operations. Trenchless "No Dig" pipe repair only takes one or two days from start to finish, so you return to the house and the office in far less time.
The Landscape Doesn't Change– Digging up pipe in the yard or around your commercial building means tearing up lawns and uprooting shrubs. It's a messy job that can ruin grass because sewer line replacements can contaminate surrounding soil and cause long-term turf problems. Trenchless "No Dig" technology spares your landscape's natural good looks and helps preserve its health. Having to deal with commercial plumbing repair can provide a lot of discomfort for many businesses who rely on getting sales on a daily basis.
Infrastructure Stays Safe and Sound– Excavating pipe under parking lots doesn't attract customers, and pulverizing the patio doesn't improve relaxing in the backyard. Traditional replacement techniques pose structural hazards to home and building foundations, but trenchless pipe repairs spare expensive infrastructure like sidewalks, loading docks and commercial driveways.
Trenchless Repairs Rehabilitate Pipes– The trenchless "No Dig" process restores damaged water and sewer lines with special epoxy-treated material that bonds with existing pipe. This proven process creates a barrier that resists cracking and root invasion for years longer than traditional materials. The lining never rusts or accumulates hard water buildup, and it actually improves flow capacity.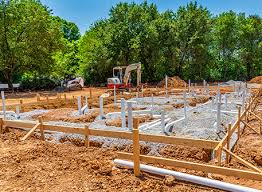 Which method of trenchless technology is right for me?
While this question is best answered after your trenchless contractor inspects your drain system, we will provide you with what we see most sensible.
If you have a home built on a slab:
If your sewer is located under a concrete slab, we find cured in place pipe lining is most cost effective. Because pipe lining requires only one access point, it is less disruptive than pipe bursting. If you have connections in the drain line, a pipe liner can be installed right over the connections. After curing the liner, reinstatement cutting tools cut out pinpointed sections of the liner to restore flow to the connecting drains.
If you need a sectional drain repair:
Pipe coating is most cost effective. With the ability to navigate bends and provide pinpointed repairs, pipe coating can be quick and inexpensive.
If you are replacing your underground sewer located outside your property:
Pipe bursting is the preferred choice and typically the most cost effective. With the ability to increase your pipe size and only requiring two access points (provided your drain pipe not have connections in between) pipe bursting can save your property from the irreversible scar excavation may leave behind.
How Trenchless Technology Works
Trenchless pipe repair options are available from our team at Hawaii Drain Pros. Whether you need pipe lining or trenchless pipe bursting, we can be of assistance to you. One option is to install a liner inside the damaged pipe through a single access hole that we will create during the sewer camera inspection that we will conduct in the beginning of our appointment. Once we have inserted the pipe liner, we will pull it and inflate it within the damaged pipe. Once the liner has cured in place, you will have a new pipe within the old damaged pipe. This non-invasive technique is efficient and cost-effective. On the other hand, our pipe bursting method will require two access holes on either side of the sewer line. We will pull a new sewer pipe through the current, albeit damaged one. We will have the old pipe burst outward.